Car & truck rental in Deptford, NJ from Rent-A-Wreck - Featuring a wide array of cars, vans and trucks.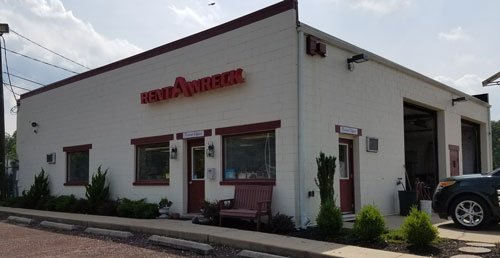 We also service customers from Washington Township, Sicklerville, Turnersville, Williamstown and Haddon Heights. Just give us a call for all of your vehicle rental needs. Visit our truck rental site for the best deals on all your 16 foot, 24 foot truck, and cargo van rental needs.

We are located in Deptford, New Jersey, close to Philadelphia, PA and Atlantic City, NJ. We have been offering car rentals and truck rentals at low prices to our local community for over 25 years! Call us today! You won't pay a lot for your car rental, but you'll be treated like you're spending a mint at Rent-A-Wreck of Deptford NJ!

Rent-A-Wreck of Deptford proudly services Glouchester County and Camden County, including, but not limited to towns of:
Bellmawr
Blackwood
Haddon Heights
Haddonfield
Sicklerville
Turnersville
Washington TWP
Woodbury
West Depford
Westville
Williamstown
Don't Let the Name Fool You!™ For cheap car rentals in Deptford, NJ, Rent-A-Wreck is where it's at! Our inexpensive rental cars and vans look good, run great, and they are clean and mechanically sound.
We offer an exciting line up of cars, vans and SUV's for local and long distance travel, perfect for fun family trips. Please contact our office for more information on vehicle availability. Our Deptford location offers a variety of specials to save you the most money. We accommodate under 25 drivers. No credit card? No problem! Call us and ask about our insurance replacement rates, direct billing, and long-term rental specials. Rent-A-Wreck of Deptford is striving to serve the community with great cars, great rates and great service.
Our Deptford Rent-A-Wreck location stocks a wide variety of vehicles. In Deptford car rental has never been easier.
Call us today!