Here at Rent-A-Wreck of Greensboro, we have compiled the most commonly asked questions from customers. If your question isn't answered here, please call us at 336-856-9504!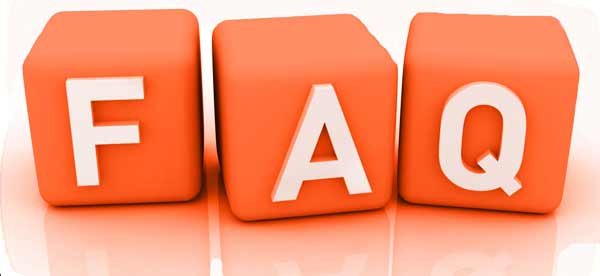 You Got Questions??
We've Got Answers!
Do you rent cars or trucks to people under 25?
YES! We rent to customers 18 years of age and older.
Can I rent a car if I don't have insurance?
We offer insurance protection to anyone 21 years of age or older; otherwise you must have your own full coverage insurance if you're under 21.
Do you require a deposit in order to rent a car?
We charge rentals plus a $100 deposit when paying with cash/prepaid cards as a standard. When paying with a credit/bank debit card we place a $100 hold/authorization on the card after we charge it for the rental. Both are assuming you carry your own insurance. Deposits can vary when deemed necessary.
Can I rent a car with cash?
YES! We accept cash, credit cards, bank/debit cards, prepaid cards or money orders.
What kind of mileage packages do you offer with your rental cars?
Our standard rate gives you 100 miles per day to drive with at .20 cents per mile over, but we also offer unlimited mileage for an additional $20 per rental day before taxes.
Does Rent-A-Wreck Greensboro offer a shuttle service?
We provide free pick-up and return service in the local service area; Shuttle service is available from 8AM to 5PM Monday through Friday and from 8AM to 3PM on Saturdays.
Can someone else drop off my rental car for me?
NO!! No one can legally drive the vehicle unless they were originally added on the contract as an additional driver when the vehicle was initially rented. No one is EVER allowed to drive the vehicle if they aren't listed on the contract.
What types of cars and trucks does Rent-A-Wreck Greensboro offer?
We carry economy-sized, mid-size, and full-size cars along with pick-up trucks, mini-vans, cargo vans, and 15-Passenger vans.
We also rent Penske Moving Trucks. Learn more about our truck rentals here.
Do I have to have a reservation in order to rent a vehicle?
No! We welcome all walk-in customers! You can still call in advance to check availability due to certain events (Holidays,Furniture, Market, Homecoming,etc) and we can make a confirmed reservation for you to ensure guaranteed availability on a rental vehicle.
Can I request a specific vehicle model with my car rental reservation?
In most cases we can only guarantee a specific class/size of the rental vehicle.
Do you do a background check before I can rent a car?
No However, we do require a legal and valid/active driver's license.
What do I need to bring, in order to pick up my rental car?
Besides your active and valid drivers license, if you're paying with cash/prepaid card we require proof of residency such as a utility bill (gas bill, light bill, water bill) 30 days old or newer that has your full name and current address listed on it. We also accept cable bills, satellite bills, bank statements, credit card statements, and hospital bills. If you're paying with a credit/bank debit card proof of residency isn't needed.
What are your hours of operation?
We're open 8AM to 6PM Monday through Friday, 8AM to 4PM on Saturdays, and closed on Sundays.

Back to main Rent-A-Wreck of Greensboro page.